We have a surfeit of cherry tomatoes coming out of our summer garden. I have actually taken to dehydrating them.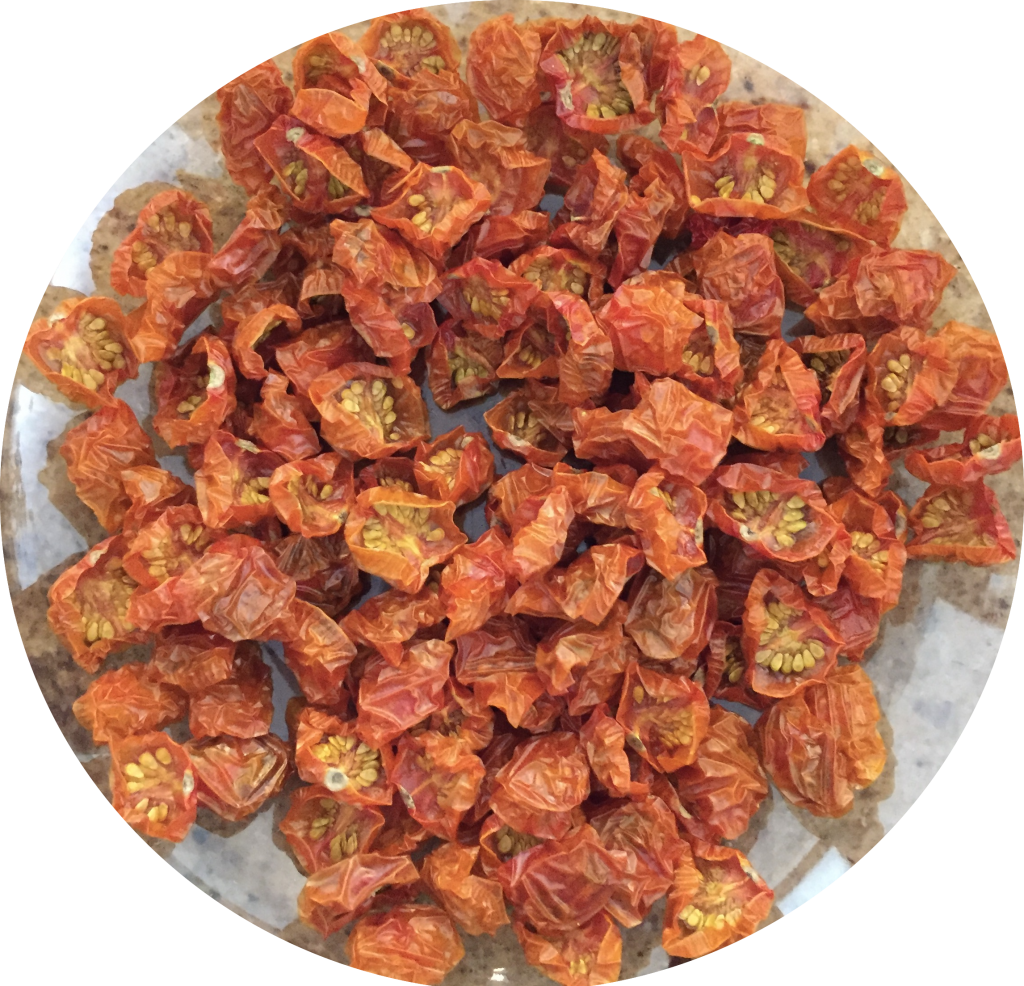 The texture of the dehydrated tomatoes really ends up depending on the temperature you choose to dry them at.
Dry them at 130° to 135° F and you would end up with a crisp dried tomato
Between 115° and 125°F you end up leaving a little bit of moisture to give it a slightly chewy texture
To actually process them, wash the tomatoes first and then halve them. If you want to sprinkle lightly with fine ground sea salt (personally I have done them with and without so I can pick and choose depending on the application).
Arrange them on your dehydrator racks without the pieces touching each other. Set to the appropriate temperature and turn on. Generally it takes about 12 hours. If you have multiple racks swap their order to even out the drying among the layers in the dehydrator.
After the drying process is complete, cool them at room temperature for a few minutes and then put them in a sealed ziplock bag for storage. I tend to store them in the freezer since we have absolutely no preservative in it.
The slightly chewy ones as a condiment on top of salads is spectacular. Also add them to omelets for that burst of acidity and sweetness. Your imagination is the only thing holding you back on what you can use the little flavour nuggets.
Chermoula is a dressing or condiment that spans across continents. Another name for essentially the same thing is Chimichurri. Chermoula is North African and Chimichurri is Argentinian.
Can't you tell the North Africans were in Spain for a while….
My version hews closer to the North African version. The Argentinians tend to make theirs a little less aromatic and do not use cumin and sometimes add in roasted red peppers. This one has the cumin and some cayenne instead of red pepper flakes and I have used them interchangeably.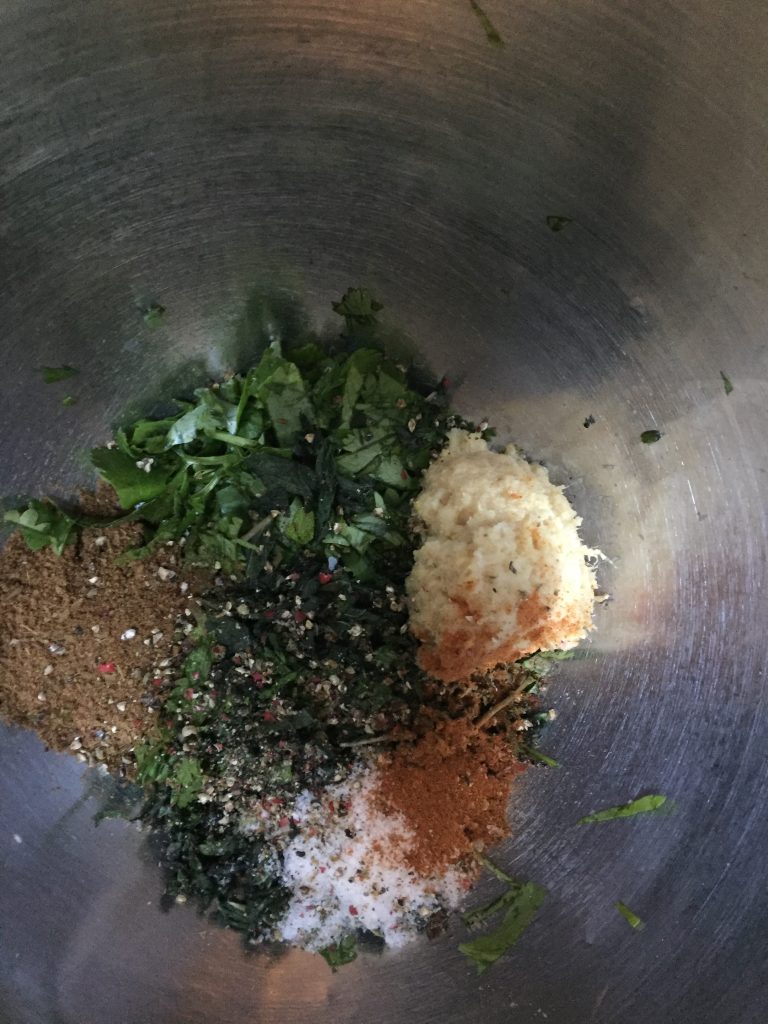 Ingredients
½ cup olive oil
½ cup lemon juice
¼ cup chopped fresh cilantro
¼ cup chopped fresh parsley
1 tablespoon minced garlic
1 teaspoon ground cumin
¼ teaspoon paprika
½ teaspoon cayenne
Salt and freshly ground black pepper
Mix them well and let it sit. The flavours take awhile to blend together. An hour or two is good, but it gets better the next day. An aside here is that I have used lemon juice in this rendition but feel free to substitute with red wine vinegar. In fact if I am going to use it as a condiment with a steak, the sharper flavor of red wine vinegar is better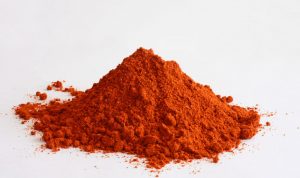 There is nothing quite that says Ethiopian food than Berbere, the ubiquitous spice mix of this land.  Of course, there isn't one recipe for Berbere.  Every household will have its own variation.  This one started with a recipe I got from a colleague of a couple of jobs ago, Abe Woldeselassie.  This was his Grand mothers version.  As is the norm with handed down spice mixes, even in Ethiopia, I added a couple of minor changes and this is what I have been using to make Doro Wat(Chicken) or Key Wat(Beef).  I also love this on roasted Root vegetables (Just toss big chunks in Olive oil with the Berbere and roast them at 375-400 till done and you see some char on them).
Here is my recipe for Berbere.
Ingredients:
2 teaspoons coriander seeds
1 teaspoon cumin seeds
½ teaspoon fenugreek seeds
1 teaspoon black peppercorns
2 whole allspice berries
Seeds of 4 green cardamom pods
4 cloves
5 dried red chilies, seeded, broken into small pieces‡
3 tablespoons sweet paprika
1 teaspoon salt
¼ teaspoon nutmeg
½ teaspoon ginger
¼ teaspoon cinnamon
1 teaspoon turmeric
‡ – You can find giant bags of them for cheap at your local Indian Market.  Use them based on your palate.  I like mine a little spicy.  Use less if you are a "Blandie" 🙂
Directions:
Using a heavy pan, I like my cast iron pan for this, toast the whole spices, including the chillies, on high heat, shaking the pan regularly to prevent scorching until they are fragrant.  This usually takes 2 to 3 minutes.
Put them in a bowl and let them cool completely.
Grind the toasted spices fine in a coffee grinder.  While the Grandmas and Mothers of Ethiopia used mortars and pestles and elbow grease, a dedicated coffee grinder is perfect and I have moved with "new technology".
After grinding the toasted spices fine, add the other spices already in powder form to the grinder and grind everything together for a couple of minutes.
Store in an airtight container in a dark cabinet or pantry.