This has been our everyday wine in the house for the last three years or so. This is a luscious easy drinking wine. Fruit forward and does not need any work to quaff on a daily basis. Lots of Cheery Berry flavours in addition to soft but very noticeable vanilla from the oak.
In addition to its nice and easy drinking attributes, this wine lives on my counter top for two days without any deleterious effects; still very drinkable on day two. Only once in two years it has made the third day since we drink it. It has also been very consistent over three vintages…
All in all a great every day wine, especially given that it is a sub $10 wine…
This was our everyday wine for 3 years or so in 2015 when the original post appeared.  It still isour evryday wine and it still is a sub $10 wine.  It is awesome.
We went for dinner during our vacation in July to a restaurant named "Roots – The Restaurant" in Rutland, VT.  The food was not bad… But I had some issues with the place overall. We ordered a Cheese platter for appetizer.  The cheese was not warmed up to Room Temperature.  A cold Brie at Fridge temp just does not go far in my mind.  The cheese itself was good but when it is fridge cold it does not work.  Neither did the blue cheese or the aged goat
cheese.  An hour on the sideboard would have done these cheeses a world of good. Well, I ordered a Verdejo to go with my seared scallops main course,    The seared scallops dish itself was very well done.  The roasted beets were wasted on the plate.  The mixed wild mushroom duxelles with shitake, maitake, oyster and woodear was very nice except for a couple of pieces of grit that managed to sneak through.  Well I also had a problem with a 3Oz pour of the Verdejo at 9$ a glass. All in all it was an average experience with the value for money being on the low side.
DISCLAIMER: This is a resurrected Post and the review was from mid 2015.  Let us not forget that it may be a completely different restaurant now and might just be spectacular.
"Mise en Place" is fancy French for Cooking Prep work.  Literally it means "Put in Place".  This covers all of the putting in place of ingredients ready to cook.  The following steps cover "Mise en Place".
Collect all of the ingredients needed for the dish
Measure out the appropriate quantities needed
Cut, chop, dice, julienne, brunoise appropriate ingredients.
Sometimes a Mise en Place might actually entail cooking something.  For example a Green bean salad with almonds may call for blanched green beans and roasted slivered almonds; this means there is the cooking process of blanching the green beans and shocking them to stop the cooking before your Mise en Place for the salad is complete.
So  Mise en Place for one dish might spawn other Mise en Places recursively.  C'est La Vie…   I cannot overstate the importance of this process.  Getting everything ready just makes the cooking go faster, smoother and you don't forget that last ingredient that needed to be added and in your hurry as the stove is going and you want to avoid overcooking something you miss adding it.  Ergo, it is worth the extra minutes to put everything in its place…
An Example Mise en Place for a Paella from the website Passport dinners below to demonstrate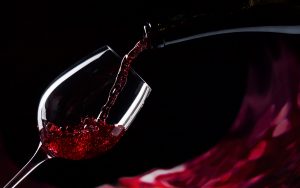 This is a simplistic wine rating system for me.  A Robert Parker 98 means really nothing to most mortals who like to drink good wine.
This is my way of categorizing my wines based on my drinking…
WTIB – This is "Wow Take it Back", meaning take it back to the kitchen.  This lot of riff raff don't deserve this and let us drink it just by ourselves without sharing.
ONGM – "Oooohh, nice; Get some more"
GW – Easy rating… Stands for "Good Wine".  A lot of every days wines fall under this category.  There are exceptions of course
YWE – "Yeah Whatever".  Nothing exceptional but will do at a pinch…..
EwwP – "Ewwww, Plonk".  Have not drunk something like this since college.  Would not put it out even after everybody at the party is drunk enough to kill their taste buds.