Most of the scraps you throw out when prepping vegetables still have quite a few nutrients and some of them have still have falvour left in them.  They are a great starting point for a Vegetable Broth.  I use this is broth as a starting point for a soup or sometimes even cook rice in it.
The thi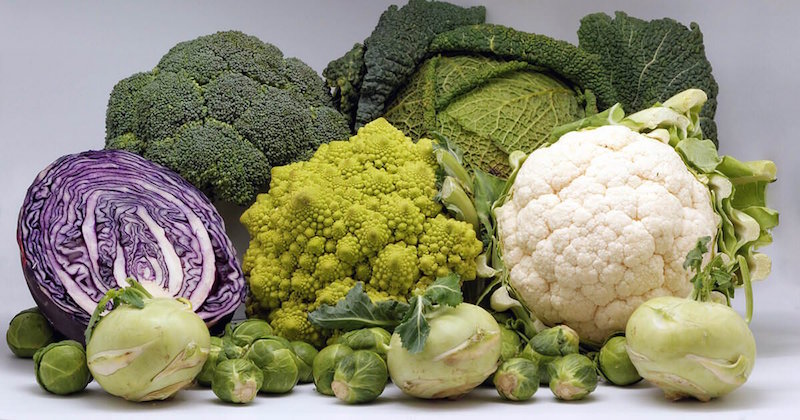 ngs you don't want to overload the collection of scraps you want to use to make a broth are remnants of cruciferous vegetables; the top of the list mostly found in our kitchens that belong to this group are, broccoli, cauliflower, cabbage of all kinds, regular,red and Napa, brussels sprouts, Collard greens, Kale, Bok Choy and surprisingly, Arugula and watercress fall under this as well.
Include these sparingly, or not at all.  This particular batch consisted of the following scraps
Carrot peels
Onion skins and the slightly dry outer layer if any
Garlic skins
Parsley stems
Celery trimmings including leaves at the top and the root ends
Zucchini aka Courgette trimmings (the central seeds and pith, which go mushy the moment they hit the saute pan) including the ends
Cucumber skins
Mushroom stalks (Great to add the umami flaours)
Tomato trimmings
I had collected these trimmings for about a week in a tightly sealed ziploc bag in the fridge and I had pretty much filled up a Gallon bag full.
Directions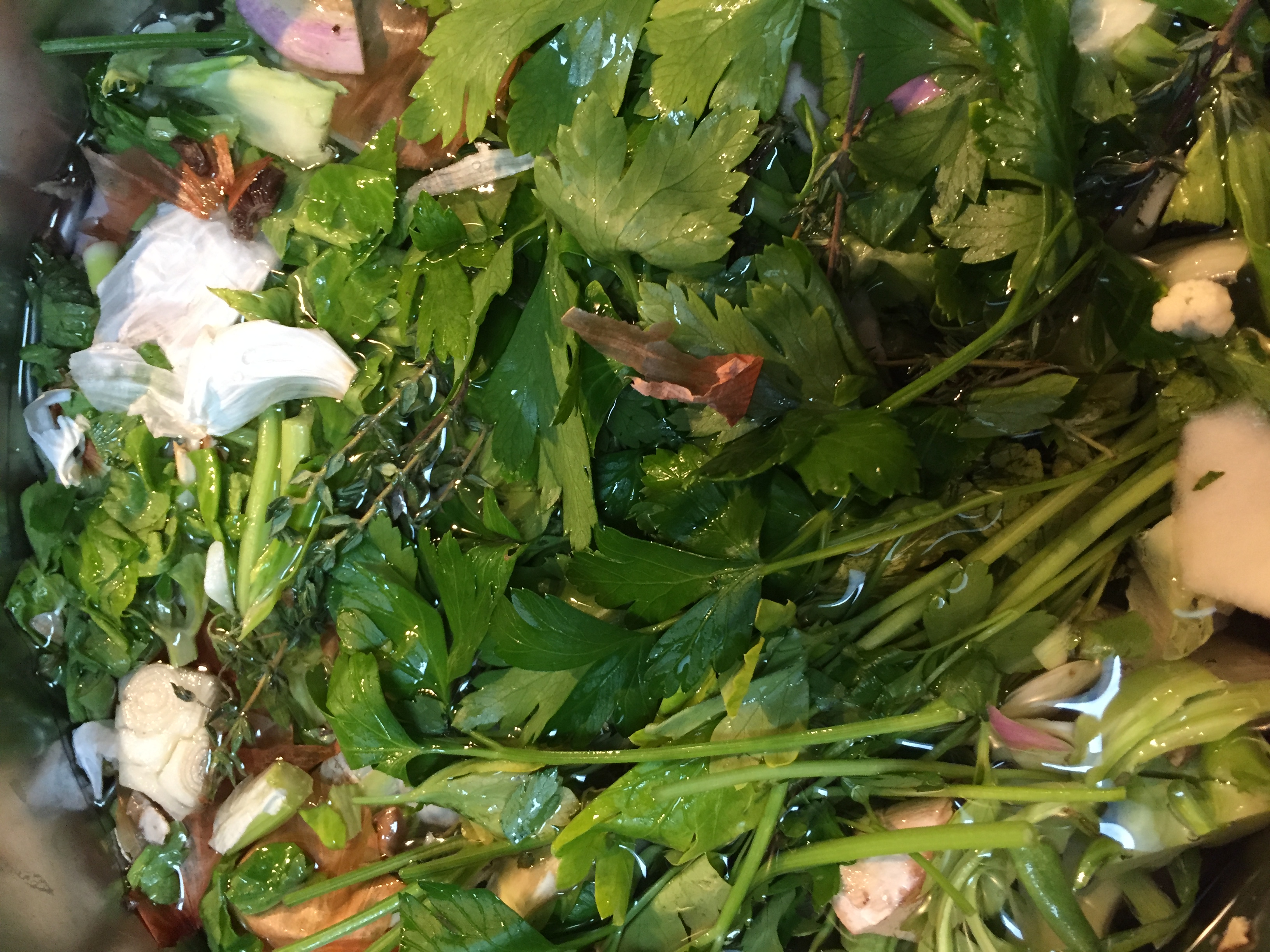 Add to a stock pot the following

the trimmings
1 whole chopped onion, skins and all
3 cloves of garlic including skin
10 stalks of fresh thyme
~10 staks of parsley (leaves, stems, the lot)

In a small saute pan dry roast on the stove top the following till they are fragrant

8-10 whole black peppercorns
2-3 star Anise

Add to the stock pot
Cover with cold water
Set on a hot stove and bring to a boil.  Turn down to a simmer and cover.  Continue to cook for an hour
Turn the heat off and let it cool
Put it through a coarse collander to remove all of the cooked and exhausted vegetables and then through a finer mesh collander
The last step is to put it through a strainer lined with a coffee filter.  This will remove almost all of the fine particulates and also by this stage no dirt from the original scraps collection will be in the broth.
You will end up with a fat free clear broth with a whole lot of flavour that can be used wherever vegetable broth is called for.  I tend to freeze this broth in a muffin tin and then storing the resulting hockey pucks of veggie broth in ziploc bags in the freezer.  These are good for 6 months to a year.