Broccoli stems are the discards that should never be discarded.  They have the same flavour profile of Broccoli but are milder in flavour than the florets.  They also have the body to not go mushy when cooking.  Spend some time peeling off the really tough bits of the skin at the bottom of the big stem; use a paring knife rather than a vegetable peeler.  The stalks on the flo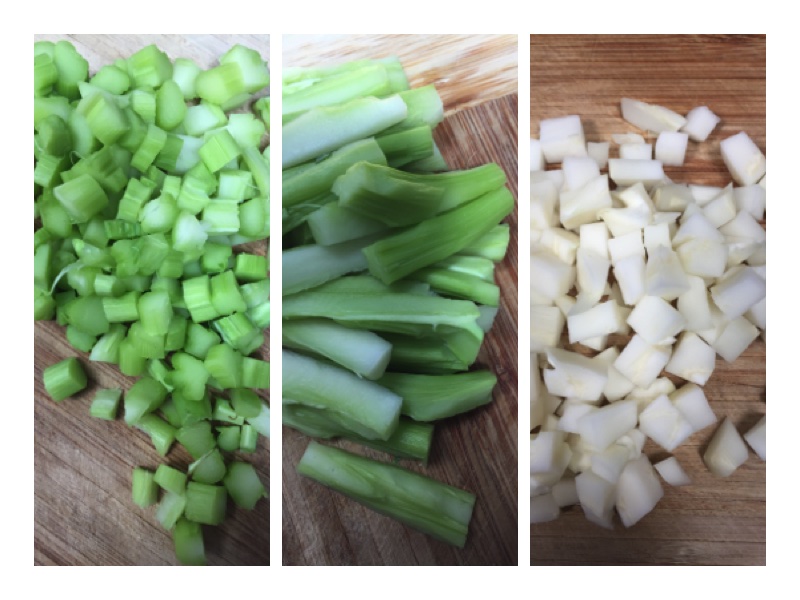 rets can also be peeled.  Then the stems are just delicious is all sorts of dishes.
Let us first talk about the peels from Broccoli and Cauliflower stems.  They have a very strong flavour if you add them to the scraps to make Vegetable broth described in a different post.  However, I save them and make a stock out of them to cook other cruciferous vegetables in like Cabbage or Brussels sprouts.
The stems are absolutely delicious when chopped and added to Vegetable Frittata (fancy term for an omelette); add them to soups chopped up, or to stir frys.  My favourite way is to add them to curries; they have enough body to not fall apart during the long cooking the curry has to have.